Welcome to Diabolical Inc
Welcome to Diabolical Inc

Your premier destination for high-quality
security enclosures for Jeep Wranglers and Broncos.

Industry Experts

As industry experts
in the field of automotive security, we are committed to providing you
with top-of-the-line products that offer both functionality and peace of
mind.

At Diabolical Inc, we understand the importance of protecting your
valuable belongings while on the go.

Security

That's why we have developed the
Slipstream Jeep Security Enclosure, our flagship product that has
revolutionized the way Jeep owners secure their cargo. With its
innovative design, the Slipstream provides complete privacy and easy
access to the cargo area, ensuring that your belongings are safe and
secure.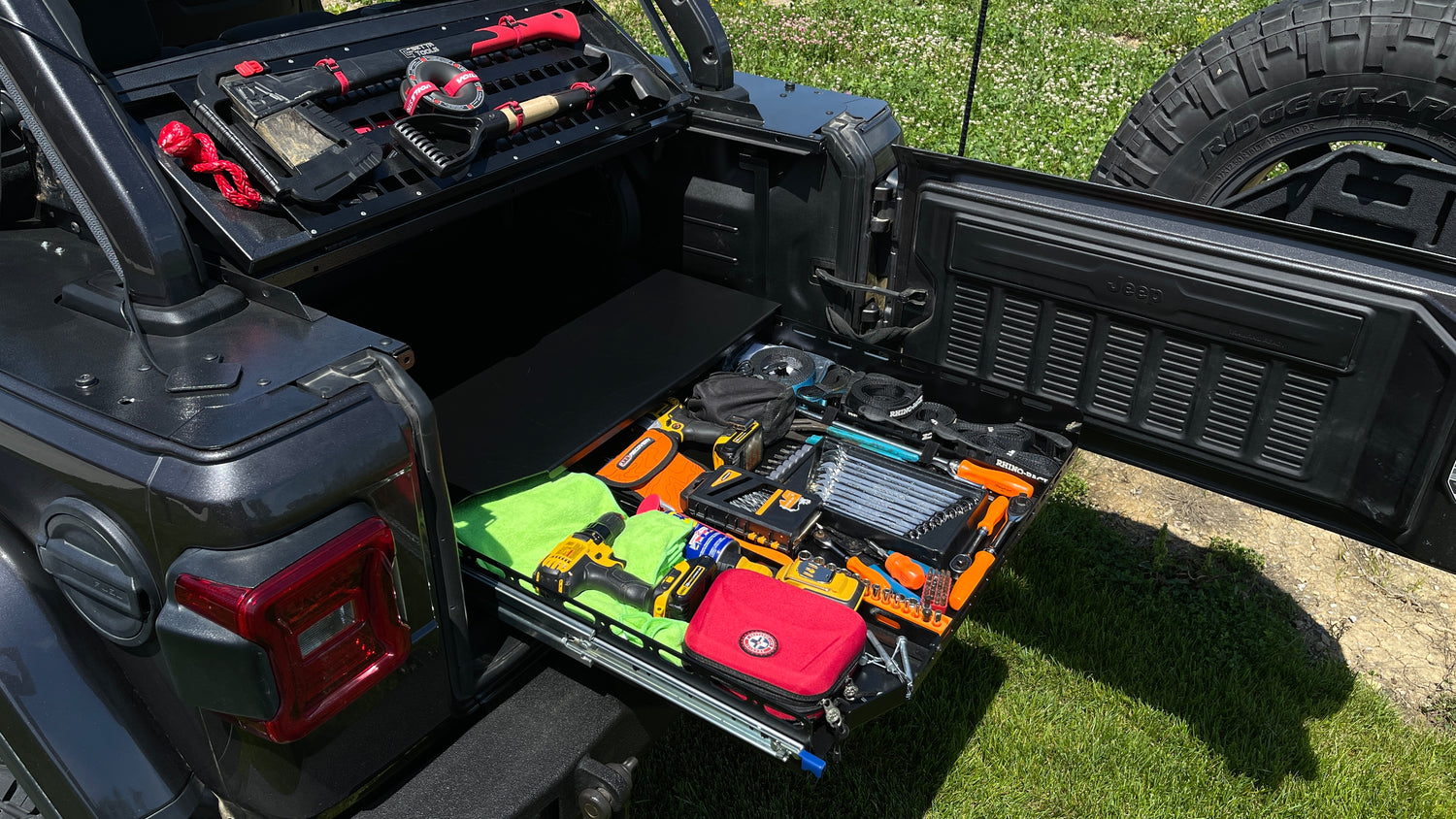 Why Diabolical?
What sets the Slipstream apart from other security enclosures on the
market is its versatility. Unlike traditional enclosures, our product
allows for the folding top and wall to be removed when needed, giving
you the flexibility to adapt to different situations. Whether you're
going on a weekend adventure or simply need extra space for larger
items, the Slipstream has got you covered.
When you shop with Diabolical Inc, you can trust that you are getting
the best in automotive security. Our team of experts is constantly
researching and innovating to bring you the latest advancements in the
field. We are committed to your satisfaction and strive to provide
exceptional customer service every step of the way.
Thank you for choosing Diabolical Inc. We look forward to helping you
protect your belongings and enhance your off-road experience.
Military/First Responder Discounts Available
From one veteran to another, thank you for your service. Please contact us directly to validate service info and receive a discount